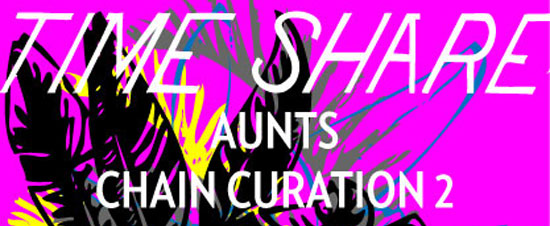 Saturday May 18th
www.auntsisdance.com
at Arts@Renaisance
2 Kingsland Ave (@ Maspeth Ave), Greenpoint
Enter at Garden Level
~ ~ ~ ~ ~ ~ ~ ~ ~ ~ ~ ~ ~ ~ ~ ~

CHAMPAGNE JERRY

THURSDAY APRIL 25TH, @ BAM CROSSING THE FERRY FESTIVAL *TIME TBA*
FRIDAY JUNE 7TH, 9:30PM @ JOE'S PUB
WEDNESDAY JULY 3RD, @ THE KNITTING FACTORY! With Bridget Everett and Murray Hill and couple more folks called Catch Club Presents!!!!!!!!

Champagne Jerry also known as Neal Medlyn is, by far, the greatest rapper in the world. He likes snacks, books, sexual intercourse, and rhyming. Champagne Jerry was born when Neal Medlyn's friend Max Tannone who had success with a Jay-Z /Radiohead "Jaydiohead" mashup album some years back, wrote and asked if he would want to write raps. It quickly became an all-consuming new project with Neal writing original underground-y contemporary hip hop songs in a style all his own, using the name Champagne Jerry, a nickname Bridget Everett gave him one fateful night when he walked around drinking an entire bottle of champagne. Featuring original songs, created with producer and remix master Max Tannone, among others, this long rumored debut will be the most significant occurrence in all of our lives.
Special Guests: Bridget Everett, Kathleen Hanna and Adam Horovitz and the Champagne Club: Max Tannone, Carmine Covelli, Farris Craddock, Gillian Walsh, Sophia Cleary and More
~ ~ ~ ~ ~ ~ ~ ~ ~ ~ ~ ~ ~ ~ ~ ~

REHEARSAL
Cage 83 Hester St NYC June 12, 19, 26 - Artists TBA
REHEARSAL is a works-in-progress showing of various types
of performance works. At every REHEARSAL one artist or group
presents with the opportunity to hear feedback from others. Loosely
following the Liz Lerman Critical Response structure, REHEARSAL
provides a structured space for feedback open to the audience. By
creating a consistent artist-centered space, REHEARSAL provides
the opportunity for artists to receive rich and respectful feedback at
any stage in their process.
~ ~ ~ ~ ~ ~ ~ ~ ~ ~ ~ ~ ~ ~ ~ ~